Today is Halloween! One of my favorite holidays because you can stuff your face with candy and say "um I was just making sure it was okay for my kid." My daughter is 1, so I don't know if that is too young to take her trick or treating, but I totally want candy, and I'm not above using her to get it!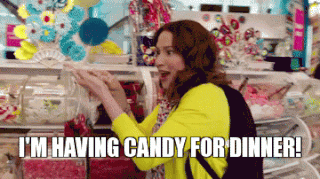 I know Halloween used to be a pagan holiday filled with some weird rituals, costumes, and sacrifices. I'm glad that today it's filled with mostly harmless fun and a ton of candy.
Even though I'm looking forward tonight – something happened recently in my life that has me in a sad and hurt place.
________________
Have you ever got awful news? Not news like your school cafeteria is serving leftover meatloaf, but news that hits you right in the chest. You feel like you can't breathe because of the pain and hurt you are feeling.
You are at a lost for words because all you want to do is cry. Life is using you as a punching bag, and all you can do is take it.
It's even worse when it's not you, life is beating up – instead, it's someone you care about.
I'd rather my life fall apart than someone close to me. I wish I could take the pain and hurt away from people. I wish sadness weren't part of people's lives.
If I could trade places, I would in a heartbeat.
Instead, I have to continue loving and living life alongside this person. In the dark days, all I can do is cry with them, tell them I love and care for them, and that Jesus loves them too.
There is no worse feeling in the world than that.
________________
What I want to say is, "Hey I know this sucks and your hurt. What makes it suck even more is that you did nothing wrong. Someone hurt you, and it's not your fault, but if you pray and tell God how hurt you are he'll immediately zap the pain out of your heart".
Only one problem with that….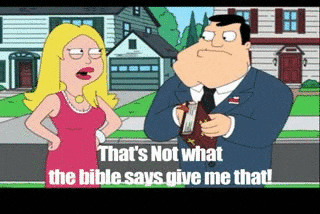 Sadly, what I know to be true is that they are going to struggle their whole life. The pain will probably always be there. Sure, there will be some good days, but you don't get over the pain this person I care about has.
It's times like this my heart hurts the most. I've seen God take care of me and heal my heart, but it's taken time. I'd much rather tell someone a secret formula to getting God to heal hearts fast and bring peace quickly.
I end up asking Why God Why? A lot!
I think we've all been/are in situations like this. Maybe you are the hurt one; maybe it's a friend, relative, child or spouse, or maybe the pain was self-inflicted. Either way, if you are like me, you end us asking Why God Why? A lot.
________________
I don't know a lot of things. Here is what I do know though and this is what I remind myself and has helped me in the past.
God Cares
He actually cares a lot. As a matter of fact, as much as my heart hurts, his heart bleeds for people. He cared so much that he literally died to show how much he loves and care for you.
Regardless of the source of pain, it pains God way more. That is why he made a plan to offer restoration to us.
Need proof? Romans 5:8 – God went wayyy out of his way to demonstrate his love.
God didn't want this to happen
In the same vein as God cares – He also never wanted you to be hurt. In fact, what he wanted was a perfect relationship with us. We've damaged that through what the Bible calls sin. This separation has led to damage relationships with God, Nature, Ourselves, and Other people.
That is why even when your hurt is caused by someone else, the root cause is the sin that exists in the world. That is something God never wanted.
There is Peace in Jesus 
Even in the depths of sorrow, pain, and hurt there is a way to find peace. It's not always immediate, and it's sometimes hard to find, but it is there.
The first place to find peace is the fact that the God of the universe looked at your life and said, "you know what? I want that person in my family. I will pay a huge price for you to be in my family".
The second place to find peace is that Jesus understands what you are going through. He is not some far off God or person who doesn't understand you. The whole reason he came to earth was to show his love by going through what we go through. Since he did that he can now feel sympathy but more importantly empathy with how we are feeling.
Therefore, since we have a great high priest who has ascended into heaven, Jesus the Son of God, let us hold firmly to the faith we profess. For we do not have a high priest who is unable to empathize with our weaknesses, but we have one who has been tempted in every way, just as we are—yet he did not sin. Let us then approach God's throne of grace with confidence, so that we may receive mercy and find grace to help us in our time of need.

Hebrews 4:14-16
God has a plan
I hate when people say this in painful moments. A lot of times the way we say it conveys the idea that whatever painful thing happen was part of God's plan.
If you remember – God's plan never involved pain and hurt.
However, God does have a plan for how he can bring you peace, healing, and use you to help others. While you might not feel that at the moment, God can bring healing, he can bring peace, and he can use your story to help others.
________________
I was reading a blog that talked about sharing your scars to help others find God.
The guy who wrote it (me) sounded wise, so I thought I'd practice what I preach.
I don't have answers, and I don't have a happy ending, but I know that God cares, He didn't want this to happen, There is peace in Jesus, and He really does have a plan.
– Nate