Do you ever feel like life is throwing you around? There are highs and lows throughout life we all know that, but sometimes we feel like we are speeding through life and have no control.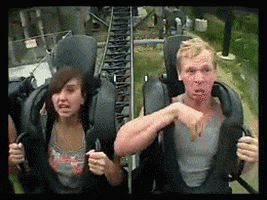 I'm pretty sure this is how my life looks right now. I'm just hanging on and hoping I don't fall off. Normally when life is like this, I'm stressed out, bitter, angry, upset, stressed again, annoyed, not happy, mad, and stressed again.
But I'm not.
Sure there are some days that I'm stressed or it takes me a little more oomph to get going. Other days I am drifting towards being angry, but I don't drift too far.
Trust me it's not because life is easy right now. I honestly can't think of a time in my life that I've had more crap going on. I definitely have never had the amount of pain and hurt in my heart that I have now. Yet I still have peace.
Why? 
Last night a group of college students were hanging out at my house. We mostly talk about how life is going, the highs and lows, encourage each other, and chat a little about the Bible.
Last night our section was Philippians 4:11-13 …
"I am not saying this because I am in need, for I have learned to be content whatever the circumstances. I know what it is to be in need, and I know what it is to have plenty. I have learned the secret of being content in any and every situation, whether well fed or hungry, whether living in plenty or in want. I can do all this through him who gives me strength."
Philippians 4:13 has been taken over by our American/Western way of thinking. We think that as long as we trust in Christ, everything will work out the way we want.
**** Some great satire about Philippians 4:13
That is not what Paul is saying at all. In fact, he is pretty much saying the opposite.
If you look at the verses before, Paul is saying that in life's up's and downs he has found a way to always be content. That contentment is Jesus.
This is very different than saying I'm not content right now but I know I can do all things (receive this thing that will make me content) through…. Christ.
What is amazing about this is the fact that it's so simple yet so difficult. I don't know about you but when I'm stressed out, my first thought isn't – "oh hey Jesus is key to contentment". Instead, it is, "I got to do this but not before I do that, but what if this happens, or this. I better make sure I do that, if not this or that or oh crap what am I doing?"
It is so hard to focus on Jesus or remember his promises (Matthew 6:25). Yet that is the key to being content.
_________________________
You know, I hate Christian Cliches. Usually, I just roll my eyes when people say things like, "Just have faith" or "God has a plan"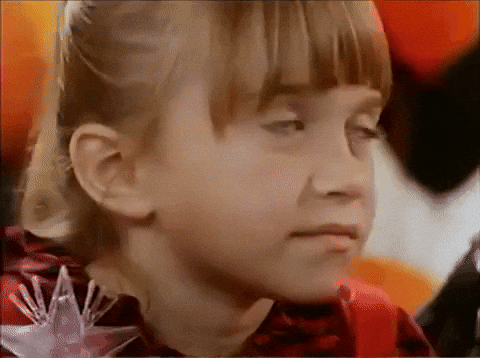 Not cause I don't believe that but because we usually say cliches either at the wrong time or as a cop out on a difficult situation or question.
However, this is a time a cliche is correct – If you want life to be better spend more time with God.
If you are like me, I hear that and think, "how the heck will spending time with God fix this huge problem in my life?" You are totally right to ask that question – the truth is that maybe spending time with God won't directly fix the problem (although I sometimes wish it would!).
Instead, spending time with God allows you to get to know your creator on a deeper level. It reminds you how much he loves you. It reminds you that you are unworthy of his love yet he loves you deeply. It reminds you that he promised to take care of you. And it reminds you that he has a plan.
All of that can lead to peace.
I don't know what you are going through but – I hope you are spending time with God because my hope for you is that even in the hard times you are able to find contentment in Christ. Because that really is possible through him.
When you realize the depth of God's love for you and the boldness of his promises that leads to peace and contentment no matter what.
Yeah so what about real life?
So it's easy to say all this stuff but how do we actually live it? Good question!
Read your Bible – Duh.
Seriously as simple as it sounds google a Bible reading plan and stick with it. Give yourself some 'cheat days' or catch up days. But just start thinking and reflecting on the Bible
When things become hard – think up a mantra or a saying to remind yourself of God's love and power.  As weird as this sounds it gets your mind off of circumstances and back onto God. For me, I simply repeat to myself "God's got a plan". This reduces my stress and reminds me to follow him.
Pray. If you are struggling be honest with God and tell him how you feel. 1 Peter 5:6-7 is an awesome reminder that Jesus wants to hear from you.
However, you can learn about God and get more connected to him – Do that!!!