So lately I've had a lot going on. Family stuff. Work stuff. Life stuff. Stuff stuff.
Sometimes I feel like I'm in a huge fight with life – and life is winning.
It can be draining. Actually, life in general, can be draining.
In the midst of all that is going on I feel a strong tension between 'pouring myself' into students – but also taking care of myself and all the stuff that is going on. Sure I'm in ministry, so it's my 'job' to pour myself into others – but I know I'm not the only one that feels this tension.
We care for people. Family. Friends. Peers etc. We want to help – especially when we are trying to follow Jesus. It's kind of like he said we're supposed to do that.
So how do you balance all of that?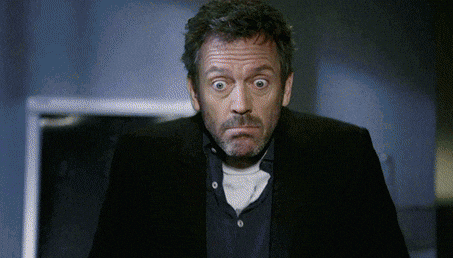 Keep the Main Thing the Main Thing
Let's be clear this life has a lot of unavoidable hurts, pains, and brokenness. Living life, where we are always stressed, annoyed, or moody – because we feel like we need to be serving more – is not what God intended.
Obviously, we need to serve, be involved in people's lives, and love. BUT when we let that control our life, stress us out wayyy too much, or start damaging relationships (think family, spouse, children, etc.) then we are doing a good thing – for a bad reason.
Jesus was pretty clear why he came to earth.
"The thief comes only to steal and kill and destroy; I have come that they may have life, and have it to the full." John 10:10
This is one of my favorite verses. Why? Because it is clear. A lot of Jesus' teachings we are still trying to figure out what they mean. This one is pretty black and white.
Jesus came so that we may have a full life. How AMAZING is that?
Think about it. How many of us or people we know complain about not having a full life? Things like, "Work sucks, School is so boring, I don't know what I'm doing." We don't talk the way Jesus does, but we are complaining about a 'not full' life.
When work, school, family, friends, and yes even serving people doesn't fill us up, we feel it. It comes out as stress, anger, and annoyance.
In My World 
I'm a competitive person. I like winning. A lot.
One time when I was 13 or 14 I walked in on a conversation, my mom was having with someone. All I heard was "playing sports for fun." I immediately launched into an explanation about why I hated the idea of "playing for fun." The reason I hated it is because you know what else is fun? Winning. I like winning.
The person, my mom, was talking to had just wrapped up his explanation about why he didn't like competitive people.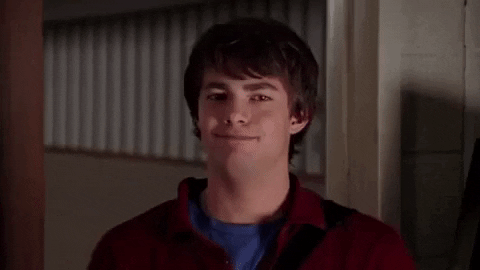 Awkward.
Winning isn't just for sports. I like winning in life, ministry, marriage, everything. If I can't do something well – then I either get better or don't do it.
I look to fill my life with success. Money, numbers at ministry events, cutest kid, a great marriage. The list goes on and on.
I totally have a heart for people, and I love them dearly. I also believe that following Jesus will make their life better. It will bring healing. It will help them avoid bad decisions. It will help them make good decisions.
These are all things I want deeply for students in Rhode Island. But sometimes – I try to fill my life with those things. I put my identity in those things. I put my worth in how well I serve.
When serving and ministry doesn't go well? – Stressed out Nate.
Not what Jesus wanted.
Maybe For You But Not For Me
This misplacement doesn't just happen for competitive people or people in ministry. Maybe you are trying to fill your life up with work, or having the best house. Maybe you want the best looking body.
People put identity in many different things.
When it's not in Jesus – it is fragile. You better hope everything goes well – it won't 100% of the time. When that happens – good luck.
For you, For me, For all of us.
Maybe our life stress comes from misplaced identity. Inflated sense of self (my problem!). Loss of focus.
Does focusing on Jesus remove stress? What about the importance of my job? My family? Or the pain that has been caused me?
In short – no. Not right away. However, when Jesus becomes first in our life, we open up to him being able to work in our life. I don't have all the answers, and I don't know how he does it. What I do know is this – when Jesus is the priority in my life something amazing happens. Life seems more peaceful. I have hope. I don't feel empty. I feel full.
When anything else is first in my life, I get super stressed and worn down. Life seems harder (sometimes it really is), I have no hope, and I feel empty. I feel like I can't handle life's weight. I have nothing left to pour out.
"Come to me, all you who are weary and burdened, and I will give you rest.Take my yoke upon you and learn from me, for I am gentle and humble in heart, and you will find rest for your souls. For my yoke is easy and my burden is light."

– Matthew 11:28-30
It's almost like Jesus knew what would happen and how we would feel when we try replacing him.
This has been my wrestling match the past 2+ years. I go through seasons of keeping Jesus #1 and other times I start thinking I can do it on my own.
My prayer for you is that you just keep Jesus #1 in your life. Even if you've never done it before – what do you have to lose? Keeping other things at #1 isn't reducing your stress or making your life better. What if Jesus was right?
– Nate