I really love the New Year. It's a time where we dream, make goals, and begin working on them. Let's be honest most goals are to work out more and eat less!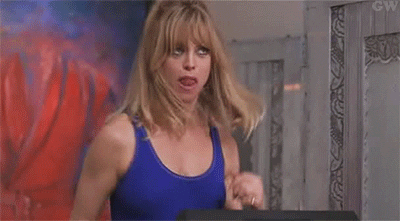 While thinking about my resolutions I came up with a  big goal this year, that is also a dream for all my Christian friends.
_________________________________________
We just finished celebrating a holiday that is filled with words like "Joy" "Peace" and "Love" plastered everywhere. Seriously, if I had a dollar for the all the "Joy" I saw – I'd have a lot of dollars.
We talk about Christmas being the most joyous time of the year and one of the most joyous events for Christians.
But are we really joyful?
I don't mean just at Christmas time – I mean all the time.
My boss preached 2 weeks before Christmas and made the point that Christians are not always known for the joy they have in their life. That got me thinking – do I have joy?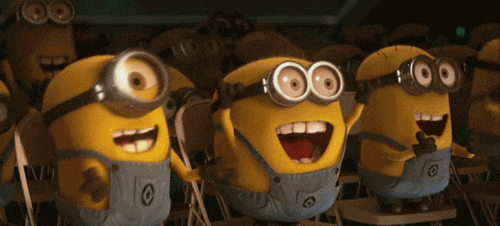 Lets be clear – joy is different from happiness. Happiness is a fleeting emotion. Joy is an attitude of the heart.
I can't speak for everyone, but how often in the name of 'serving God' do I miss out on joy? How often do I take myself or life too seriously? How often do I sweat the small stuff and live a day or week void of joy?
I fear that this is common across the board for Christians. In fact, I see evidence of this throughout the year. When I tell people, I go to church every Sunday no one ever says to me, "Wow! Lucky you!". Most people say, "oohh I'm sorry."
There is a perception out there among non-Christians that being a Christian means a dull life, with no fun, no adventure, no happiness, and definitely nothing anyone would describe as joy.
Who says they are wrong? 
As I survey my tiny landscape, I see that perception is true in many cases. We know Joy is important, but it is definitely not one of our most important qualities we chase. Often we preach holiness, giving, teaching the gospel, etc. wayyy before we ever get to talking about being joyful.
Joy is so important. In fact, I think it is one of the biggest gifts God gives us when we follow Jesus. Take a look at what Paul says,
 Rejoice in the Lord always. I will say it again: Rejoice! Let your gentleness be evident to all. The Lord is near. Do not be anxious about anything, but in every situation, by prayer and petition, with thanksgiving, present your requests to God. And the peace of God,which transcends all understanding, will guard your hearts and your minds in Christ Jesus. Philippians 4:4-7
Don't miss it – Rejoice in the Lord always. What does this lead too? The peace of God which transcends all understanding. Wouldn't that be nice? To have peace in every situation, to not worry, to not be anxious.
Rejoice in the Lord. Joy.
When I think about my life, examples I've seen growing up, conversations that happen in church, etc. I don't always see Joy and Peace. I see worry, fear, anxiousness, lives void of joy but desperately trying to please God.
Keep the Main Thing the Main Thing 
I think we get this way because we start having an over inflated ego. We start thinking we don't need God or that we need to control God.
We lose sight of all that he has done for us – starting with the cross. 
If we really believe the Gospel story – That through Jesus' death and resurrection we have a personal relationship with God. Why do we have anything but joy in our hearts?
Joy is an attitude – it takes some work and effort to reflect and remember all the Christ has done for us. It becomes easier to worry about our jobs, 401k, our house, etc. We try to control God or think we don't need him – that attitude spills into everything we do.
When things go great, we still feel like something is missing. We things are going bad we are mad and upset at God for not doing what we want.
Either way – we are missing Joy.
This New Year join me in keeping the Joy of Christ in our hearts. Take time each day to thank God for what he did for you. Reflect on that and start growing the attitude of your heart.
If we did that as Christians maybe there would be a different perspective in the world. I know for sure our lives would be better.
– Nate